Water cooled Packaged Chiller(2-300kw)
      1.   LSW-series water-cooled chillers are available in sizes ranging from 2 - 200TON. Equipped with pump tanks, high efficiency Scroll compressors, tandem and dual circuit configurations, stainless steel plate evaporator and condensers as well as shell and tube heat exchangers are available, thermostatic expansion valves, filter dryers and sight glasses.
     2.   Portable chillers are fully packaged and can be converted to a central system. Chillers come packaged with insulated pumps and tanks with level sight glass.
      3.  Options include: water regulating pressure control, various pump configurations, water makeup, oversized pumps and reservoirs, and potable water isolation heat exchanger systems.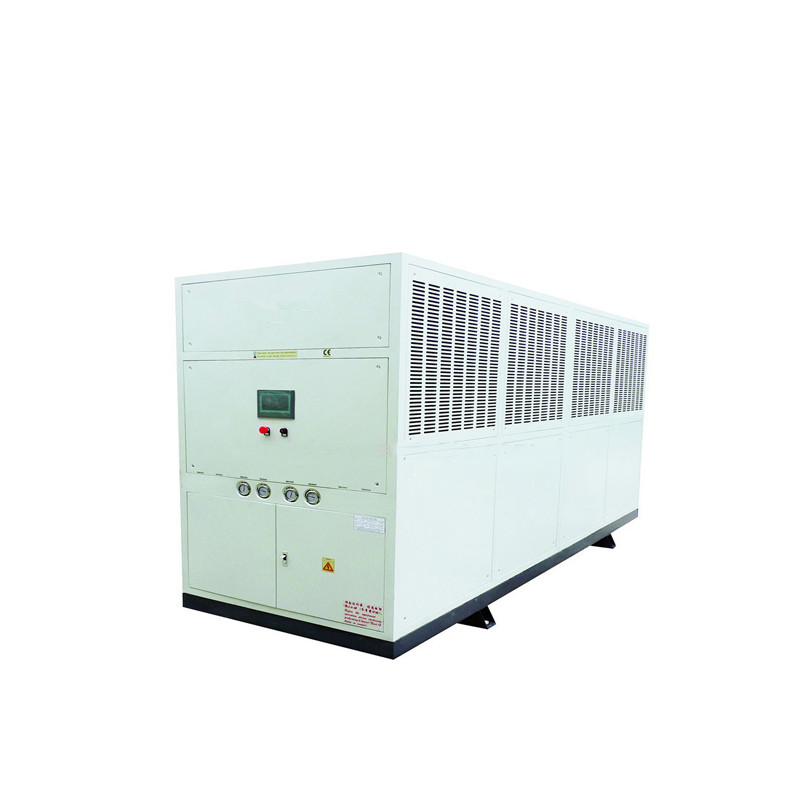 model

LSW

-03

-05

-08

-10

-12

-15

-20

-25

-30

-40

-50

-60

-80

-100

compressor power

KW

2.68

4.43

7.00

9.06

10.94

13.88

19.02

24.91

27.76

38.04

49.82

55.52

76.08

99.64

HP

3

5

8

10

12

15

20

25

15x2

20x2

25x2

15x4

20x4

25x4

refrigerating output

Kcal/h

10700

14600

22000

29900

33400

39000

58400

69800

78000

116800

139600

156000

233600

285600

KW

12.44

16.98

25.58

34.77

38.84

45.35

67.91

81.16

90.70

135.81

162.32

181.40

271.63

332.09

refrigerant

R22/R407C/R134a

voltages

3PH/380V/50Hz/60hz

current

A

7

10

16

25

30

40

45

50

60

70

100

120

150

180

power of   pump

KW

0.55

0.75

1.1

1.5

2.2

3.0

4.0

5.5

7.5

flow of chilled water

T/h

3

4

6

8

10

12

15

20

25

43.3

46.7

50

connection of chilled water

Inch

1

1-1/2

2

2-1/2

3

flow of cooling water

T/h

4

8

10

12

15

20

25

46.7

50

connection of cooling water

Inch

1

1-1/2

2

2-1/2

3

size

L

MM

880

880

1200

1500

1500

1600

1800

2000

2200

2400

2500

2800

3200

3500

W

MM

660

660

850

850

900

900

900

1000

1200

1400

1500

1800

1800

2000

H

MM

960

1000

1200

1200

1200

1200

1200

1200

1500

1500

1600

1800

1800

1900

weight

Kg

120

150

260

350

400

500

550

700

950

1200

1400

1760

1950

2200

---
1.air cooling chiller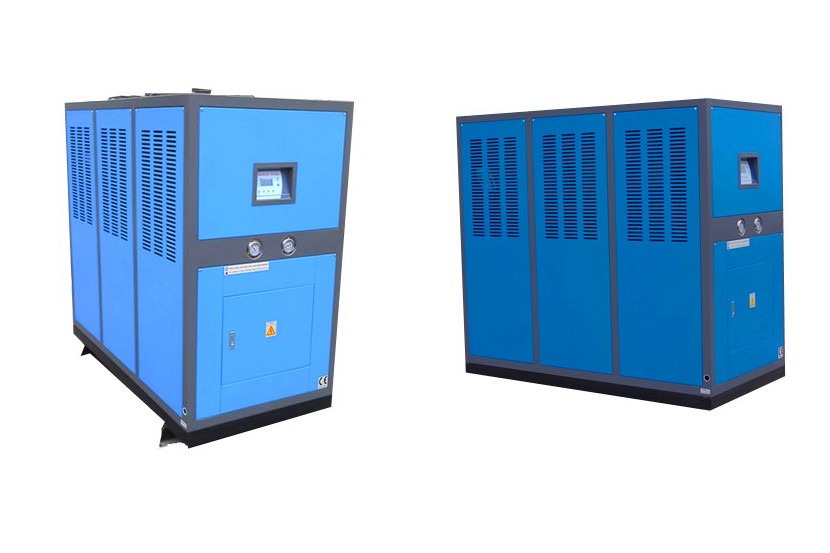 2.water cooling chiller

3.screw water chiller