CE  Heatess regeneration air dryer for 30HP compressor
Descriptions
KXD Series Heatless cmpressed Air Dryer is a kind of simple, reliable and economical method for removing water vapor from compressed air. The normal outlet pressure dew point is -40°C, lowest pressure dew point can be -70°C .
the KXD Series Heatless comprssed Air Dryer is ideal for applications where compressed air lines are exposed to blew zero ambient temperatures, or where special processes require air at an extremely low relative humidity. This unit provides instrument quality air and is designed for maximum reliability and long, trouble-free service.
the KXD Series Heatless regenerative Air Dryer is based on pressure-swing-adsorption technology. There are two desiccant towers filled with activated alumina, as saturated air flows up through the tower , its moisture content adheres to the surface of the activated alumina beads. The dry air is then discharged from the tower into the distribution system.
After 5 minutes of operation on one tower the flow is switched to the other tower through the use of a timed system of directional valves. A portion of dried compressed air is diverted through an orifice, expanded to atmospheric pressure, and directed into the regenerating tower, where the moisture accumulated during the drying cycle is stripped off and purged to the atmosphere.
Standard Features
Reliable Timed controller Field-proven over time, this design and technology maintain precise control over all switching and purge valve functions.
High quality desiccant High quality, extra quantities of activated alumina is respectively filled in each tower.
Pressure Gauges Located on each tower, provide visual indication of pressure during drying and regeneration processes.
Comprehensive presentation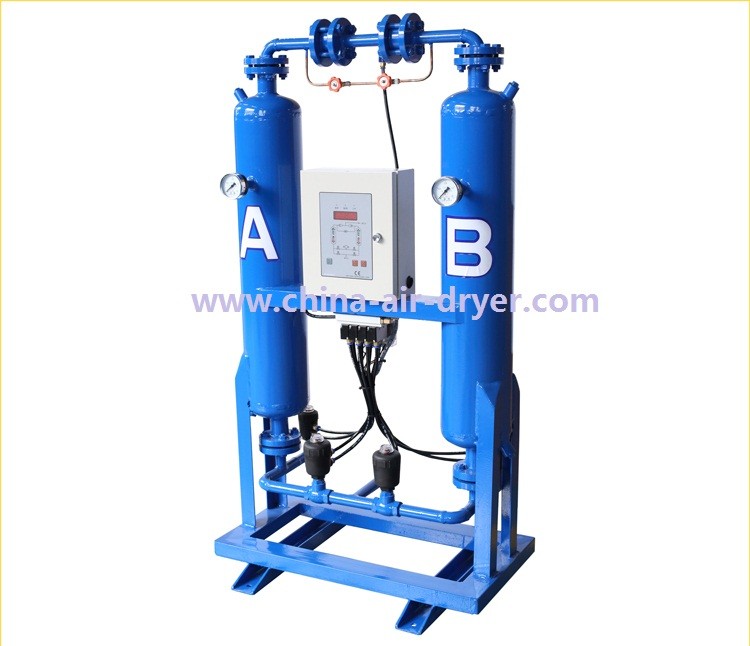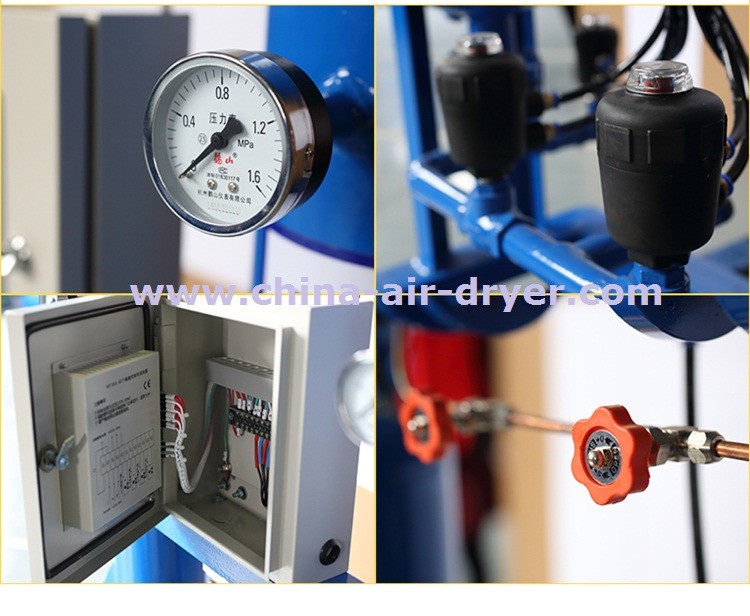 Specifications                                                                                                          

  Model
Flow Rate
Inlet/Outlet Connection
    Dimensions
Weight
m3/min
CFM
Lmm
W mm
H mm
kg
KXD-5
0.7
25
1/2"
690
500
915
120
KXD-10
1.6
56
1"
690
500
1298
190
KXD-20
2.6
92
1"
780
500
1250
280
KXD-30
3.8
134
1"
840
540
1260
320
KXD-60
7
247
1-1/2"
1010
700
1588
480
KXD-75
8.5
300
1-1/2"
1010
700
1727
540
KXD-100
11.5
406
2"
1240
800
1958
650
KXD-120
13.5
476
2"
1240
800
2232
690
KXD-150
17
600
DN65
1280
860
2360
780
KXD-200
23
812
DN65
1320
860
2477
920
KXD-250
27
953
DN65
1700
930
2570
1050
KXD-300
34
1200
DN80
1750
960
2626
1200
KXD-400
45
1588
DN100
1850
1060
2646
1530
KXD-500
55
1941
DN100
1900
1120
2730
1750
KXD-600
65
2294
DN125
2160
1240
2784
2230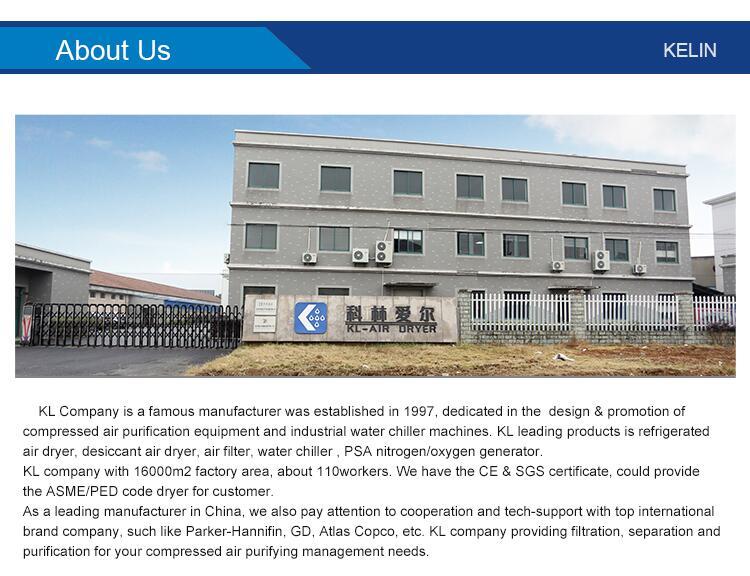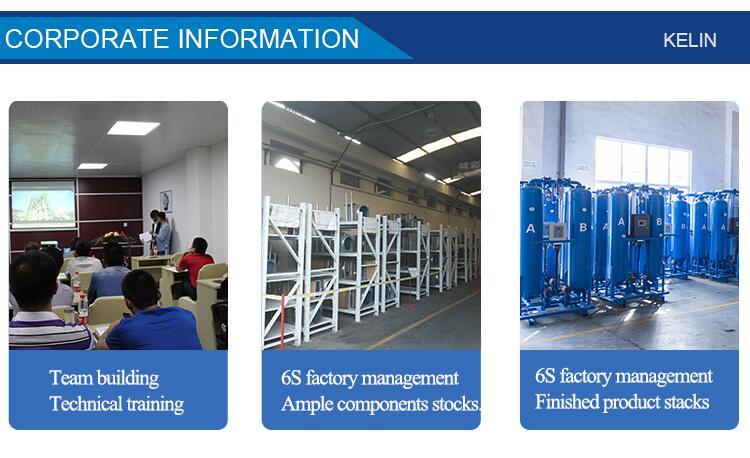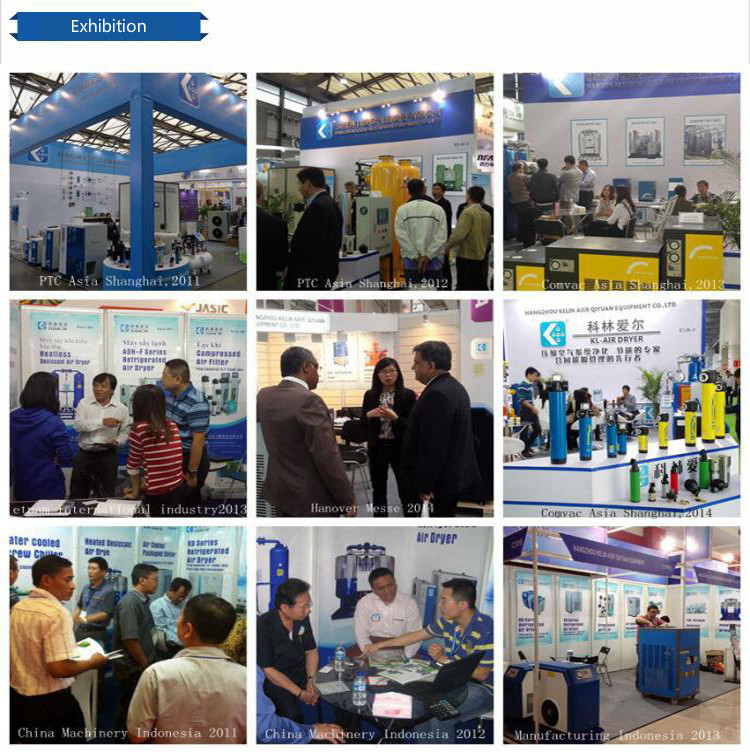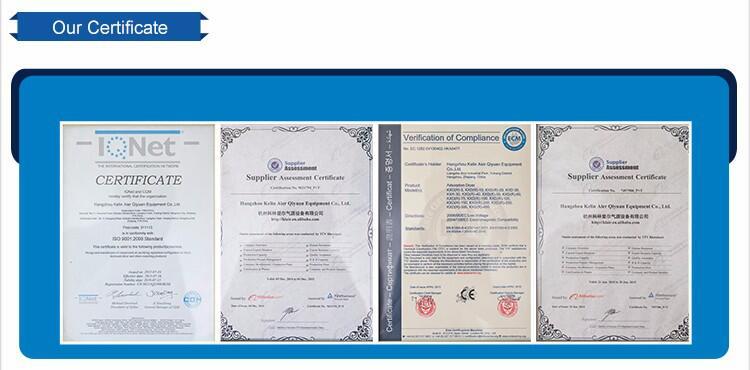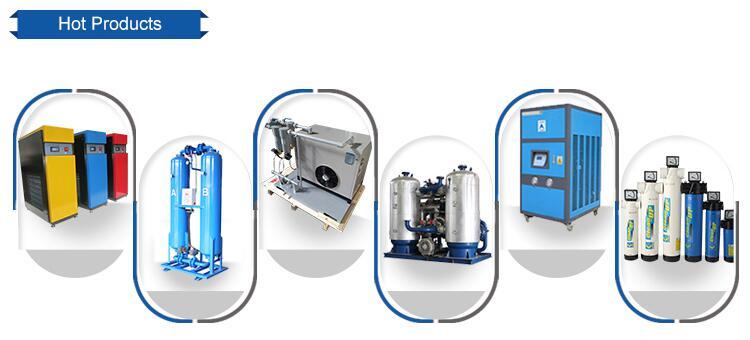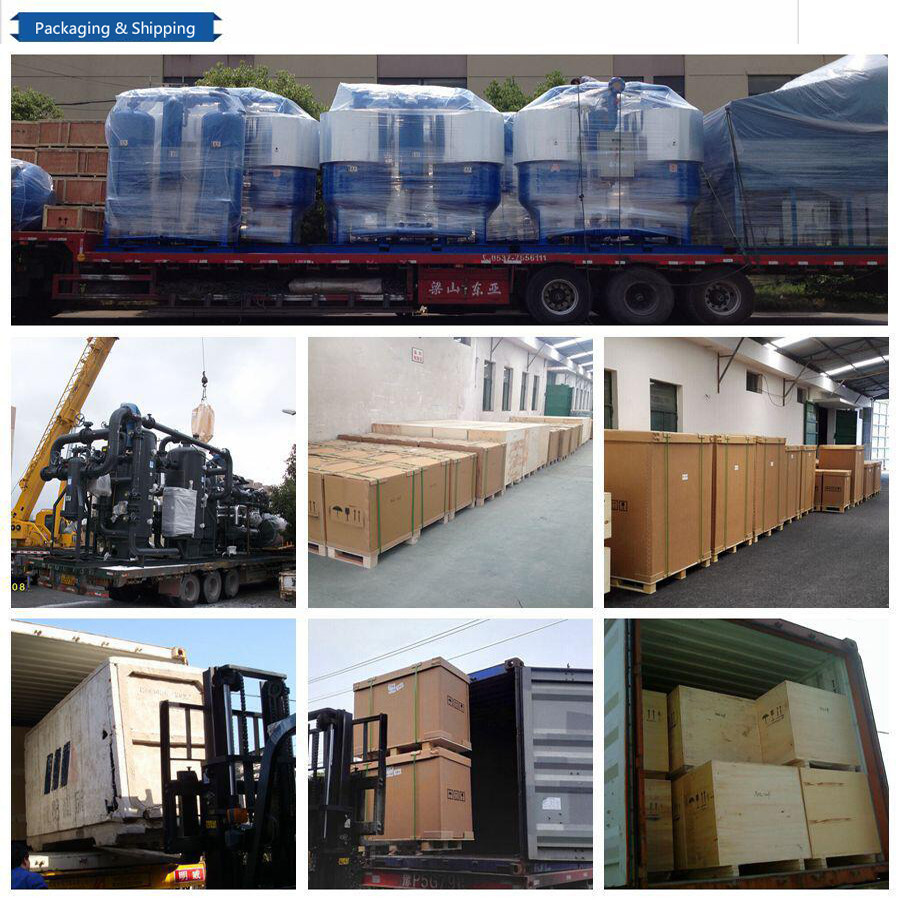 Delivery time
Generally 10~12 working days after the order confirmed

Packaging
1) Custom package request is appreciate.
2) Standard package: Corrugate carton